Leading Healthcare Management Firm Expands Executive Team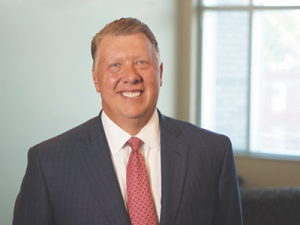 Akron, Ohio – (October 2, 2018) – Today, Medic Management Group (MMG), a cutting-edge, comprehensive healthcare management firm, announces the addition of Jerry Kelsheimer to its leadership team. Kelsheimer will serve as President, with Managing Director Thomas Ferkovic transitioning into a new role as CEO. With more than 30 years of experience in the professional services industry, Kelsheimer brings a history of creating remarkable client experiences to the company, as well as deep knowledge in strategic planning, change management, finance and other areas essential to MMG clientele.
"At MMG, our approach to working with clients is truly unique – we are both results-oriented strategists and hands-on implementers who help our clients achieve their desired medical lifestyle and financial goals," said Ferkovic. "Our nearly 20 years of experience working with a vast array of healthcare clients and environments gives us the vision to help our clients take their businesses into the future, and Jerry's experience will provide our clients with even more
value and knowledge to help them enhance their own enterprises."
As President, Kelsheimer will be responsible for strategic planning and corporate growth and development for MMG, while also supporting the firm's clients to achieve their own business objectives. He also will oversee the executive team and daily company operations. In his new role, Ferkovic will focus on new business, identifying opportunities for growth, and thought leadership via speaking engagements, hosting seminars and more. Client service will remain his top priority, with his new position providing added flexibility to meet the needs of MMG's growing client base.
As part of this leadership transition, SS&G released its ownership stake in MMG to Ferkovic, Kelsheimer and other members of the executive team, though the two firms will still share some clients and work together to support the relationships in place.
"SS&G has been a fantastic partner to MMG for nearly 20 years, and we are so appreciative of their support," said Ferkovic. "However, we are excited for this new phase and are eager to welcome Jerry to MMG and benefit from his three decades of expertise as he helps us develop and execute a strategy for growth."
Kelsheimer's professional background includes roles as Region Chairman, Fifth Third Bank, Northeastern Ohio; President and CEO, Fifth Third Bank, Northeastern Ohio; and President, Northern Ohio Region, Huntington National Bank, among many other senior leadership positions. Throughout his career, he has led teams to achieve high levels of performance in areas including delivery of superior client service; driving revenue, profitability and market share; and generating and maintaining a high-performance workplace culture.
He also has been engaged as a leader in the Northeast Ohio community, presently serving on the boards of University Hospitals Health System, University Hospitals Cleveland Medical Center, Cuyahoga Community College, and Rudolph Libbe Group. He also has spent time as director or trustee of other organizations including Greater Cleveland Partnership, Destination
Cleveland, Cleveland Development Advisers, United Way of Greater Cleveland and the Tri-C Foundation. Kelsheimer is a graduate of Indiana University's Kelley School of Business, with a bachelor's degree in finance; and the Huntington Executive Leadership Program at The Ohio State University's Fisher College of Business.
"I've known and admired MMG's people and work for a long time. Their proven ability to support clients in solving problems and realizing opportunities is both real and effective," said Kelsheimer. "The healthcare industry is changing rapidly, and I'm excited by the opportunity to join with the MMG team in supporting our clients to capitalize on the untapped potential in the market and prepare their businesses for the future."
For more information, visit medicmgmt.com.
###
Medic Management Group
Medic Management Group (MMG) successfully executes the business of healthcare so its clients can focus on what they do best – healthcare leadership and patient care. As a onestop solution for healthcare management, MMG offers cutting-edge solutions for everything from revenue cycle oversight to practice management and consulting. The company's unique approach allows clients in a wide range of healthcare environments – including private practices, hospitals and health systems and clinical research settings – to reach their desired medical lifestyle and financial goals. Serving organizations on a national scale, MMG is headquartered in Akron, Ohio. For more information, visit www.medicmgmt.com.